Powered by Veeam Cloud Connect
Veeam Cloud Connect Pricing
Data can be lost in seconds. Whether it be through the corruption of files or accidental deletion, irretrievable data can have huge impacts on your bottom line. Traditional, on-site backups are no longer enough.
The solution? Simply manage and secure your backups off-site with our award-winning cloud service.
Minimise costs by using your existing Veeam licenses for fast and easy set-up and management.
Pay for what you need with unlimited data retrieval and no egress fees.
Get your quote in seconds using our Veeam Cloud Connect pricing calculator
Every solution allows unlimited VMs, just tell us how much data you need to back up and our calculator will provide you with an instant and adjustable quote.
Partnered with world-leading vendors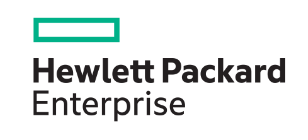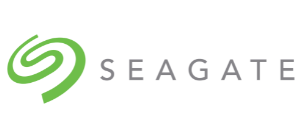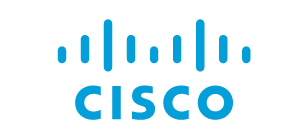 Best

of breed technologies
Veeam Cloud Connect is an effective cloud backup and disaster recovery service, centred around protecting your data outside of your data centre. It uses data protection best practices, namely the "3-2-1 rule", where 3 copies of data are made on 2 different media, with at least 1 of the copies stored remotely.
Although this method requires at least two sites, Veeam Cloud Connect via the Nexstor Cloud makes it easy to attain that enhanced data security and availability. With fewer expenses to maintain an extra infrastructure, this BaaS and DRaaS solution will reduce the cost of cloud migration and you'll even receive great support from Nexstor!
How can it

help

my business?
The architecture for Veeam Cloud Connect is simple, as demonstrated here. Veeam does the heavy lifting using WAN acceleration to ensure that your data is safely stored offsite at a primary data centre, alongside a secondary cloud location, following the 3-2-1 rule.
This architecture helps overcome obstacles that many businesses may be experiencing. For example, a new Veeam component called the Cloud Gateway handles the backup traffic inside the SSL tunnel allowing the connection to happen directly over the internet, rather than using VPN tunnels which are hard to configure.
Using Veeam Cloud Connects hosted cloud also means there is no need for businesses to own the second site or for businesses to invest in multiple clouds, creating a cost-effective solution.
We work with Veeam to provide companies with data and application backup. Their industry-leading solutions securely backup data both on-premise and in the cloud, and ensure a seamless data sharing process.
The modern security threat landscape is

constantly changing
Keeping our service secure from both external and internal threats is at the heart of every we do. Through certifications such as ISO27001, Cyber Essentials, and Cyber Essentials Plus, Nexstor's commitment to the highest levels of security is tested and measured continuously.
We will do the

hard work

for you
Our architecture, through WAN acceleration, removes common obstacles that hinder businesses. Connections can occur through the internet and not VPN tunnels which increases productivity and accessibility.
All of your data is secured in our two Tier3+ UK data centres, ensuring 100% data sovereignty
We do not charge for

egress
Unlike public cloud providers, we do not charge for egress. Our customers have restored back hundreds of terabytes a year, something which could have cost them thousands of pounds a year in the public cloud.
Our charging model is simple and transparent, we only bill for the terabytes of data we host within our cloud platform.
Quality & security built in
Protect your

Office 365

data today
Protect and retrieve Office 365 Exchange Online, SharePoint Online, OneDrive for Business, and Microsoft Teams data from a cloud-based instance of Office 365 on-site or within the cloud. Choose how often you want to back up your Office 365 files - weekly, daily, or by the minute - while storing backups in a location most convenient to you.
Searches of individual protected files, including protected Microsoft Teams data, can be done quickly and flexibly through a number of industry-leading methods. As easily as with an on-premise data backup, you can perform eDiscovery on Office 365 data.
Furthermore, you can share project data with Microsoft Teams chats, files, and sites. Teams data is journaled into Exchange Online and SharePoint online, creating a transparent data sharing process in which everyone is kept in the loop.
Work with

the best backup specialists around