ECS EX5000
ECS is designed as an enterprise-grade, cloud-scale object storage platform, providing the scalability and reliability required for both public and private cloud services. ECS offers comprehensive protocol support for unstructured data, including both object and file workloads. This flexibility allows organizations to manage various types of data on a single, modern storage platform.
Key features:
Global Management: ECS enables organizations to easily manage globally distributed storage infrastructure under a single global namespace. This means that data can be accessed from anywhere within the system.
Scalability: The software-defined architecture of ECS is layered, promoting limitless scalability. Each layer is abstracted and independently scalable, ensuring high availability and eliminating single points of failure.
Third-Generation Hardware: ECS is currently in its third generation of hardware appliances, the EX-Series. These hardware products, including EX500, EX5000, and all-flash EXF900, build on the legacy of EMC Centera and Atmos object storage platforms, ensuring a reliable and proven solution.
The Dell EMC ECS EX5000 is best fit for long-term retention, It features hot disk-swappable capabilities, allowing for seamless replacement or addition of disks without system downtime. The system packs up to 14.0PB per rack and can easily scale into the exabyte range, providing flexibility for growing storage needs.
The Nexstor Approach
For over 15 years Nexstor has architected, implemented and supported best of breed data platforms which house the critical information that powers your business. 
Other products from this vendor
EMC
EMC is a global leader in enabling businesses and service providers to transform their operations and deliver information technology as a service (ITaaS). Fundamental to this transformation is cloud computing. Through innovative products and services, EMC accelerates the journey to cloud computing, helping IT departments to store, manage, protect and analyze their most valuable asset — information.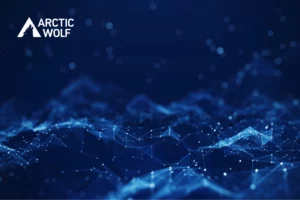 Arctic Wolf Click here to read the full case study. The Challenge Nexstor observed changes in demand from ...