Isilon F810
PowerScale All-Flash nodes offer extreme performance and efficiency, making them ideal for demanding file workloads. The PowerScale family includes PowerScale and Isilon scale-out file storage platforms, both powered by the PowerScale OneFS operating system.
Key features:
Scalability: PowerScale is highly scalable and provides a modular storage solution that can grow with your business. You can build OneFS-powered clusters with various storage platforms, including all-flash, hybrid, and archive nodes.
Performance and Choice: These storage solutions offer high performance, flexibility, and the choice of storage platforms. They are designed to efficiently handle unstructured data.
Seamless Integration: PowerScale All-Flash nodes can seamlessly co-exist with existing PowerScale or Isilon nodes in the same cluster. This allows you to support both traditional and modern applications.
Isilon F810 provides inline data compression and deduplication capabilities, enhancing storage efficiency while maintaining high performance. Embedded, integrated, or attached OEM versions are available for PowerScale all-flash nodes, allowing for customized and de-branded or re-branded solutions to meet specific business needs.
The Nexstor Approach
For over 15 years Nexstor has architected, implemented and supported best of breed data platforms which house the critical information that powers your business. 
Other products from this vendor
EMC
EMC is a global leader in enabling businesses and service providers to transform their operations and deliver information technology as a service (ITaaS). Fundamental to this transformation is cloud computing. Through innovative products and services, EMC accelerates the journey to cloud computing, helping IT departments to store, manage, protect and analyze their most valuable asset — information.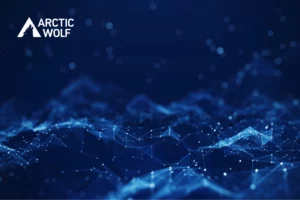 Arctic Wolf Click here to read the full case study. The Challenge Nexstor observed changes in demand from ...