PowerMax 2000 and 8000
The PowerMax 2000 and 8000 arrays offer essential enterprise features, including security, protection, availability, scalability, and consolidation. They achieve low latencies measured in microseconds, enhancing data access speed.
Key features:
Unmatched Performance and Consolidation: PowerMax delivers unparalleled levels of performance and consolidation, making it ideal for high-value, high-demand workloads. Supporting 32Gb/s FC-NVMe and Storage Class Memory Drives (SCM), PowerMax reduces system latencies by up to 50%.
High Availability: A single PowerMax Brick offers exceptional availability with a rating of six nines (99.9999%). This level of availability is crucial for mission-critical environments.
Space Efficiency: The PowerMax 2000 and 8000 maximize space efficiency. The PowerMax 2000 can fit two available Bricks in half of a standard 19" rack, while the PowerMax 8000 significantly increases compute density by housing up to four Bricks in a single cabinet and up to eight Bricks in just two-floor tiles.
PowerMax employs real-time machine learning for optimizing storage performance through pattern recognition and automated data placement, without introducing overhead.
The Nexstor Approach
For over 15 years Nexstor has architected, implemented and supported best of breed data platforms which house the critical information that powers your business. 
Other products from this vendor
EMC
EMC is a global leader in enabling businesses and service providers to transform their operations and deliver information technology as a service (ITaaS). Fundamental to this transformation is cloud computing. Through innovative products and services, EMC accelerates the journey to cloud computing, helping IT departments to store, manage, protect and analyze their most valuable asset — information.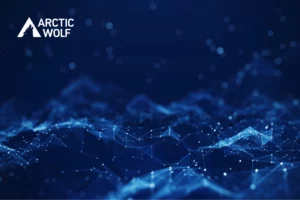 Arctic Wolf Click here to read the full case study. The Challenge Nexstor observed changes in demand from ...