Cisco 4451-X Integrated Services Router
The Cisco 4451-X Integrated Services Router is the new flagship router of the Cisco ISR family. It continues the feature-rich and high-reliability heritage of the ISR family with exceptional performance, services, and simplicity.
A multi-core CPU architecture running Cisco IOS-XE Software that dynamically adapts to the changing needs of branch environments
Control data and services plane to deliver application-aware services while maintaining high reliability during peak load
Services-aware data plane that simplifies provisioning and configuration, and scales to Gigabit forwarding performance
The Cisco 4451-X ISR revolutionizes delivery of services to high-end branch offices to promote a high-quality application experience.
Download Data Sheet Request a quote
Cisco 4451- X Features
Cisco 4000 Family ISRs provide you with Cisco® Intelligent WAN (IWAN) software features and a converged branch infrastructure. Along with superior throughput, these capabilities form the building blocks of next-generation branch-office WAN solutions.
Cisco Intelligent WAN (IWAN)
Cisco IWAN is a set of intelligent software services that allow you to reliably and securely connect users, devices, and branch office locations across a diverse set of WAN transport links. IWAN-enabled routers like the ISR 4000 dynamically route traffic across the "best" link based on up-to-the-minute application and network conditions for great application experiences. You get tight control over application performance, bandwidth usage, data privacy, and availability of your WAN links - control that you need as your branches conduct greater volumes of missioncritical business.
Cisco Converged Branch Infrastructure
The Cisco 4000 Series ISRs consolidate many must-have IT functions, including network, compute, and storage resources. The high-performance, integrated routers run multiple concurrent IWAN services, including encryption, traffic management, and WAN optimization, without slowing your data throughput. And you can activate new services on demand through a simple licensing change. © 2014 Cisco and/or its affiliates. All rights reserved. This document is Cisco Public Information. Page 2 of 11 Table 1 breaks out many of the features and benefits of the Cisco 4000 Family that create an intelligent WAN and a converged branch infrastructure
Cisco 4451- X Features Technical Specifications
Business Requirement(s)
Feature/Solution
Performance
● Throughput
● Service reliability
● Concurrent software services at speeds up to 2 Gbps. Backplane architecture supports highbandwidth
module-to-module communication at speeds up to 10 Gbps.
● A distributed multicore architecture with the industry's first internal services plane.
● Remote installation of application-aware services, which run identically to their counterparts
in dedicated appliances.
Lower WAN expenditures
● Embedded IWAN solution for creating lower-cost, business-class Internet connections.
Pay-as-you-grow
● Performance upgrade model
● Investment protection
● CapEx budget management
● Router capacity can be increased with a remote performance-on-demand license upgrade
(no hardware upgrade) for exceptional savings.
Superior and secure user application
experiences
● ISR-AX "Application Experience" software bundle with advanced routing and network
monitoring services.
● Dynamic Multipoint VPN (DMVPN), zone-based firewalls, and Cisco Cloud Web security
protect data, authentication credentials, and transmissions not backhauled through the data
center.
● Secure boot feature performs hardware-based authentication of the bootloader software to
prevent malicious or unintended software from booting on the system.
● Code signing verifies digital signatures of executables prior to loading to prevent execution
of altered or corrupted code.
● Hardware authentication protects against hardware counterfeiting by using an on-board
tamper-proof silicon, including field replaceable modules. If authentication fails, the module
is not allowed to boot.
IT consolidation, space savings, and
improved total cost of ownership (TCO)
●  Single converged branch platform integrates routing, switching, virtual server, storage,
security, unified communications, WAN optimization, and performance management tools
Business continuity and increased
resiliency
● ISR 4400 Series models (4451 and 4431 ISRs) support dual integrated power supplies
for backup. The entire ISR 4000 Family supports optional power supply capable of
delivering additional PoE power to endpoints.
● Modular network interfaces with diverse connection options for load-balancing and network
resiliency.
● Modular interfaces with online removal and insertion (OIR) for module upgrades without
network disruption.
● Cisco Unified Survivable Remote Site Telephony (SRST), which serves as a resiliency
complement to Cisco Hosted Collaboration Solution (HCS), a Cisco cloud-based UC service.
● Support for multiple, diverse access links: T1/E1, T3/E3, Serial, xDSL, Gigabit and TenGigabit
Ethernet.
Lower telephony costs with VoIP and rich
media experiences
● High-performance analog/digital gateway, allowing VoIP over less expensive Session
Initiation Protocol (SIP) trunks.
● Integrated IP PBX (Cisco Unified Communications Express) and Session Border Controller
(Cisco Unified Border Element, or CUBE).
Easier manageability and support
Single, universal software image for all features and performance-on-demand licensing
flexibility.
● No additional services and support needed for compute and storage.
● Supported by Cisco and third-party management tools, with programmability and
automation.
The Nexstor Approach
For over 15 years Nexstor has architected, implemented and supported best of breed data platforms which house the critical information that powers your business. 
Other products from this vendor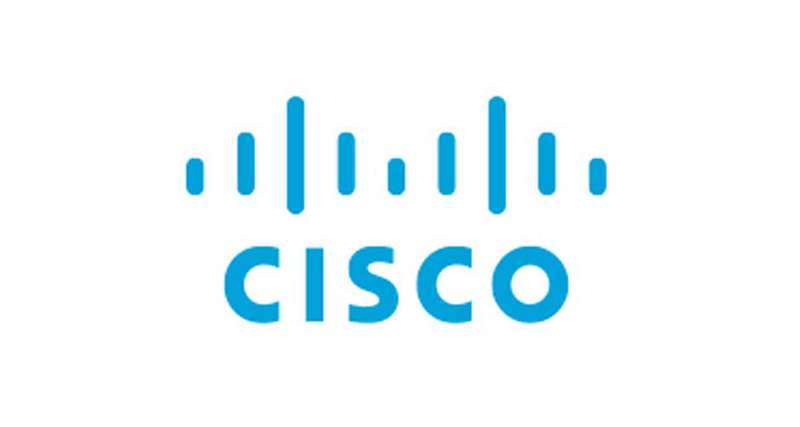 Cisco
Cisco Systems, Inc. is the worldwide leader in networking for the Internet. Today, networks are an essential part of business, education, government and home communications, and Cisco Internet Protocol-based (IP) networking solutions are the foundation of these networks. Cisco hardware, software, and service offerings are used to create Internet solutions that allow individuals, companies, and countries to increase productivity, improve customer satisfaction and strengthen competitive advantage.