Cisco 12410 Router
Rapidly deploy new services that can generate new revenue—and reduce your capital and operating expenses—by taking full advantage of the modular, intelligent architecture of the Cisco 12000 Series.
Cisco I-Flex design–A portfolio of shared port adapters (SPAs) and SPA interface processors (SIPs) that prioritize voice, video, and data services
Advanced silicon and software technologies, for high standards of routing performance and QoS
Comprehensive high-availability support to help avoid planned and unplanned network downtime
The flexibility to scale the Cisco 12000 Series routers from 2.5-Gbps to n x 10-Gbps capacity per slot helps enable carrier-class IP/MPLS networks while protecting your investments in chassis and line cards.
Download Data Sheet Request a quote
Request a quote
The NexStor Approach
For over 15 years NexStor has architected, implemented and supported best of breed data platforms which houses the critical information that powers your business.
A VENDOR AGNOSTIC APPROACH
Unlike many providers in the market, we hold major accreditations with all the major vendors, rather than cosying up to just one. This gives us the greatest possible flexibility when it comes to architecting the right solution for our customers.
GUIDANCE AT EVERY STEP
Our team of solution consultants have your back from the moment they engage, right through to support you in life. From single site environment refreshes to multi-site disaster recovery solutions, our experience and expertise can cover all scenarios.
END TO END EXPERIENCE
Our solutions are architected with every component in the stack carefully considered. From the user level down through the network, hypervisor, server and storage layers, we ensure each element is working in harmony with the next.
Other products from this vendor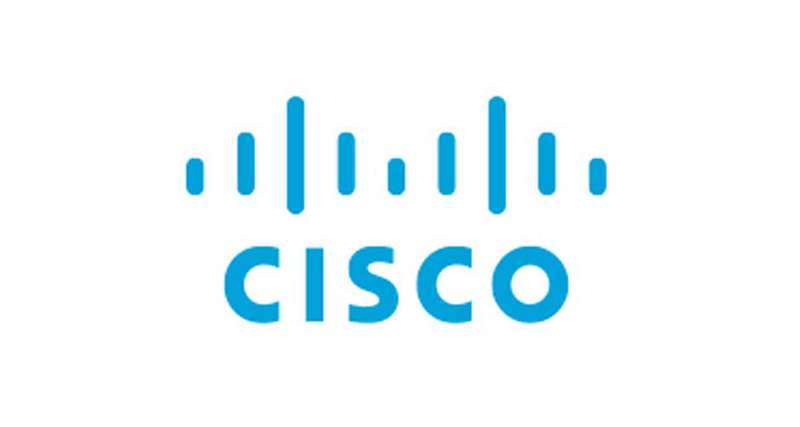 Cisco
Cisco Systems, Inc. is the worldwide leader in networking for the Internet. Today, networks are an essential part of business, education, government and home communications, and Cisco Internet Protocol-based (IP) networking solutions are the foundation of these networks. Cisco hardware, software, and service offerings are used to create Internet solutions that allow individuals, companies, and countries to increase productivity, improve customer satisfaction and strengthen competitive advantage.
Cisco 1000 Series Connected Grid Router
Cisco 12000 Series Routers
Cisco 1800 Integrated Series Routers
Cisco 1900 Series Integrated Service Routers
Cisco 2000 Series Connected Grid Routers
Cisco 2500 Series Connected Grid Routers
Cisco 2900 Series Integrated Service Routers
Cisco 3900 Series Integrated Services Router
Cisco 4400 Series Integrated Services Routers
Cisco 5900 Series Embedded Services Routers
Cisco 7200 Series Routers
Cisco 7600 Series Routers
Cisco 800 Series Routers
Cisco ASR 1000 Series Aggregation Services Routers
Cisco ASR 900 Series Aggregation Services Routers
Cisco ASR 9000 Series Aggregation Services Routers
Cisco ASR 901 Series Aggregation Services Routers
Cisco ASR 901S Series Aggregation Services Routers
Cisco Carrier Routing System Series
Cisco Catalyst 2960 Series Switches
Cisco Catalyst 3560 Series Switch
Cisco Catalyst 3560-E Series Switches
Cisco Catalyst 3560-X Series Switches
Cisco Catalyst 3750 Series Switch
Cisco Catalyst 3750-X Series Switches
Cisco Catalyst 3850 Series Switches
Cisco Catalyst 4500 Series Switch
Cisco Catalyst 4900 Series Switches
Cisco Catalyst 6500 Series Switches
Cisco Catalyst 6500 virtual Switching System
Cisco Catalyst Blade Switches for Dell
Cisco Catalyst Blade Switches for FSC
Cisco Catalyst Blade Switches for HP
Cisco Catalyst Switches for IBM BladeCenter
Cisco Cloud Services Router 1000v Series
Cisco ESW2 Series Advanced Switches
Cisco Edge Series
Cisco IGX 8400 Series Switches
Cisco Industrial Ethernet 2000 Switches
Cisco Industrial Ethernet 3000 Series Switches
Cisco Industrial Ethernet 3010 Series Switches
Cisco ME 3400 Series Ethernet Access Switches
Cisco ME 3400E Series Ethernet Access Switches
Cisco ME 3600X Series Ethernet Access Switches
Cisco ME 3800X Series Carrier Ethernet Switch Routers
Cisco ME 4900 Series Ethernet Switches
Cisco MGX 8800 Series Switches
Cisco MGX 8900 Series Switches
Cisco MWR 1900 Mobile Wireless Routers
Cisco MWR 2900 Series Mobile Wireless Routers
Cisco NX-OS Software
Cisco Nexus 1000V Series Switches
Cisco Nexus 1100 Series Virtual Services Appliances
Cisco Nexus 2000 Series Fabric Extenders
Cisco Nexus 3000 Series Switches
Cisco Nexus 4000 Series Switches for IBM BladeCenter
Cisco Nexus 5000 Series Switches
Cisco Nexus 6000 Series Switches
Cisco Nexus 7000 Series Switches
Cisco RP Series Power Distribution Units
Cisco Redundant Power Systems
Cisco SFS Solution for Dell
Cisco Small Business 100 Series Unmanaged Switches
Cisco Small Business 200 Series Smart Switches
Cisco Small Business 300 Series Managed Switches
Cisco Small Business 500 Series Stackable Managed Switches
Cisco Small Business Gigabit SP Switches
Cisco Small Business RV Series Routers
Cisco Small Business Unmanaged Switches
Cisco XR 12000 Series Routers
Case Studies