OneXafe 4500 Series
Arcserve's OneXafe allows you to easily access your data unaltered with an immutable store, whether it be using cloud-based or on-prem management systems. 
Enterprise-grade features like inline deduplication and compression make sure there are no dips in performance.
Access your data from any browser in any part of the world, with up-to-date health monitoring of every node and network.
Protects against internal and external threats
The Nexstor Approach
For over 15 years Nexstor has architected, implemented and supported best of breed data platforms which house the critical information that powers your business. 
Other products from this vendor
Arcserve
Nexstor works with Arcserve to provide companies with data and application recovery. They have solutions for both physical and virtual environments with products that really deliver.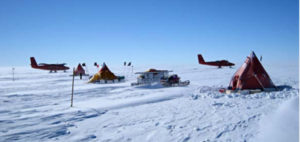 Click here to read the full case study. The Customer Formed in 1962, the British Antarctic Survey is ...