NetApp FAS9000
The new architecture of the NetApp® FAS9000 hybrid storage system is designed for high performance and optimised for reliability, availability, and serviceability.
Enhance Reliability, Availability, and Serviceability Streamline maintenance and upgrades with an advanced modular design.
Consolidate Infrastructure Scale up to 172PB, cluster with NetApp® All Flash FAS systems, and integrate existing third-party storage arrays.
Adapt Faster to Changing Needs Easily reconfigure to meet changing performance, capacity, and connectivity requirements.
NetApp FAS9000 Modular Hybird Flash System Features
Maximise storage performance and upgradability
The demands of a data-driven business require a new approach to storage with an integrated combination of scalable, high-performance hardware and adaptive storage software to support existing workloads as well as new applications. Storage system design should streamline maintenance and extend the useful life of the storage system.
NetApp FAS9000 hybrid storage systems are engineered specifically to address these needs. Powered by NetApp ONTAP® data management software, the FAS9000 unifies your SAN and NAS storage infrastructure. Designed to take full advantage of 40GbE and 32Gb FC, the FAS9000 is the most powerful FAS system that NetApp has ever created, and its intelligent modular design enhances reliability, availability, and serviceability (RAS). Service operations are greatly simplified, minimizing the risk of errors and reducing the time needed to accomplish the operations. The fully upgradable modular design increases flexibility, streamlines maintenance, and extends the life of the platform, reducing the disruption and expense that come with tech refreshes.
FAS9000 systems can be clustered with NetApp All Flash FAS (AFF) arrays and can be integrated with the cloud. So, you have the control to move your data where it's needed to deliver the optimal combination of performance, storage capacity, and cost-efficiency. With proven agility and data management capabilities, the FAS9000 has the flexibility to keep up with changing business needs while delivering on core IT requirements.
Unlock the power of flash
FAS9000 hybrid storage systems deliver up to 50% more performance than our previous generation, boosting throughput, lowering latency, and meeting stringent service levels. The base configuration includes 2TB of onboard NetApp Flash Cache™ caching that is based on NVMe technology. This can be expanded with up to 16TB of onboard NVMe flash and up to 144TB of hybrid flash by using NetApp Flash Pool™ intelligent data caching. Hot data is automatically promoted to flash in real time, so you get the full benefit of flash performance.
Scale and adapt to meet changing needs
The intelligent, modular design of the FAS9000 offers superior upgradability and flexibility. Each HA pair includes dual controllers and four independent slots for NVMe flash. FAS9000 systems also enable high-speed 40GbE NAS and 32Gb SAN data centers. With 20 I/O expansion slots to support 12Gb SAS, 40GbE, and 32Gb FC, as well as 10GbE and flexible 4-port UTA2 adapters for both Ethernet and FC connectivity, it provides superior connectivity. I/O cards are easily serviced, and controllers can be replaced or upgraded without disturbing I/O cabling, eliminating the potential for errors.
FAS9000 hybrid storage lets you optimize and accelerate your storage environment as performance and capacity requirements change. Scale up by adding capacity, flash acceleration, or I/O connectivity. Upgrade to more powerful controllers to accommodate growing workload demands. Scale out by growing from 2 nodes to 24 nodes with a maximum of 172PB of capacity. Or combine different FAS and AFF models in the same cluster to satisfy the exact storage needs of every workload. With the NetApp FlexGroup feature of ONTAP 9, FAS9000 supports massive, easy-to-manage NAS containers. A single namespace can grow to 20PB and 400 billion files while maintaining consistent high performance and resiliency.
To protect the security of your data, the NetApp Volume Encryption feature that is built into ONTAP easily and efficiently encrypts any volume on any FAS (or AFF) system. No special self-encrypting disks are required.
Achieve superior availability and nondisruptive operations
With the nondisruptive addition and replacement of system components and cluster nodes, the superior serviceability of the FAS9000 makes it possible to perform updates during regular work hours. Scaling occurs without maintenance windows or the challenge of coordinating downtime across teams. FAS9000 enterprise storage is engineered to meet the most demanding availability requirements. All models are designed to deliver 99.9999% or greater availability through a comprehensive approach that combines highly reliable hardware, innovative software, and sophisticated service analytics.
Software and firmware updates, hardware repair and replacement, load balancing, and tech refresh happen without planned downtime. NetApp Integrated Data Protection technologies protect your data, accelerate recovery, and integrate with leading backup applications for easier management. Advanced service analytics software prevents issues from becoming outages. Risk signatures are constantly monitored, and your administrators and/or NetApp service staff are alerted to proactively address issues that might affect operations.
Get more from existing storage array investments
Simplify your IT operations and deliver more value from existing third-party arrays by using them as additional storage capacity behind FAS9000 systems. NetApp FlexArray® virtualization software running on FAS9000 extends ONTAP to include storage capacity from EMC, Hitachi, HP, IBM, and NetApp E-Series arrays. Consolidate management of your existing storage to increase efficiency, add support for SAN and NAS workloads, and provide superior data management functionality.
Built the right long-term platform
When it comes to long-term storage infrastructure investments, it is critical to focus on flexibility for adapting to future requirements, simplification of your storage environment, and total cost of ownership (TCO). With its intelligent, modular design and superior serviceability and upgradability, the FAS9000 provides a significant price/performance benefit. Plus it delivers industry-leading storage efficiency technologies such as inline deduplication, inline compression, inline compaction, thin provisioning, and space-efficient NetApp Snapshot® copies to reduce your cost per effective gigabyte of storage.
In a data-driven business, you also need the ability to leverage data for competitive advantage and to assign resources dynamically for more effective operations. The NetApp OnCommand® storage management software portfolio is composed of a range of products for use with the FAS9000, including automation, integration, device-level management, and enterprise storage resource management.
NetApp FAS9000 Technical Specifications
Feature
Specification
NAS scale-out: 1–24 nodes (12 HA pairs)
Maximum drives (HDD/SSD)
17,280/5,760
Maximum raw capacity
172PB
Maximum onboard Flash Cache™ based on
NVMe technology
192TB
Maximum Flash Pool
1728TB
Maximum memory
12,288GB
SAN scale-out: 1–12 nodes (6 HA pairs)
Maximum drives (HDD/SSD)
8,640/2,880
Maximum raw capacity
86PB
Maximum onboard Flash Cache based on
NVMe technology
96TB
Maximum Flash Pool
864TB
Maximum memory
6144GB
Cluster interconnect
2 x 40GbE
Per HA Pair Specifications (Active-Active Dual Controller)
Maximum drives (HDD/SSD)
1,440/480
Maximum raw capacity
14.4PB
Maximum onboard Flash Cache
based on NVMe technology
16TB
Maximum Flash Pool
144TB
Controller form factor
8U
ECC memory
1024GB
NVRAM
64GB
PCIe expansion slots
20
OS version
ONTAP 9.1 RC1 and late
Storage protocols supported
FC, FCoE, iSCSI, NFS, pNFS,
CIFS/SMB
The Nexstor Approach
For over 15 years Nexstor has architected, implemented and supported best of breed data platforms which house the critical information that powers your business. 
Other products from this vendor
NetApp
NetApp creates innovative products & storage systems and software that help customers around the world store, manage, protect, and retain one of their most precious corporate assets: their data. More: www.netapp.com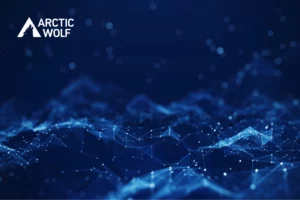 Arctic Wolf Click here to read the full case study. The Challenge Nexstor observed changes in demand from ...