HPE ProLiant DL80 Gen9 Server
The HPE ProLiant DL80 Gen9 Server is designed with affordable storage, networking and processor scalability, and manageability in a 2U server for cost conscious service provider and SMBs.
The HPE ProLiant DL80 Gen9 Server supports up to two (2) Intel® Xeon® processor E5-2600 v3 processors offering improved performance and efficiency.
Download Data Sheet Request a quote
HPE ProLiant DL80 Gen9 Server Features
The HP ProLiant DL80 Gen9 Server provides ample storage capacity with up to twelve (12) Large Form Factor (LFF) HP SmartDrives, delivering optimal performance, capacity, and reliability to meet various customer segments and workload requirements at the right economics.
Up to six (6) PCIe 3.0 riser slots to support one single-wide GPU or networking cards offering increased IO bandwidth and seamless expandability.
Comes standard with 2x1GbE and choice of HP FlexibleLOM to provide you flexibility of networking bandwidth and fabric so you can adapt to changing business needs.
Addresses the basic IT needs of cost-conscious SMBs
In this continuously evolving digital age, small- to medium-sized businesses (SMBs) need to establish collaboration, consistent data availability, and security for remote employees and partners. This highlights the need for affordable, basic IT infrastructure capabilities to support the operational efficiency that can be a real competitive advantage for SMBs.
The HP ProLiant DL80 Gen9 Server is designed to meet the basic IT requirements of SMBs buying their first server while respecting limited IT resources and budgetary constraints. Its cost-optimized design features ample storage and I/O scalability for sufficient data back-up and accessibility, up to two Intel® Xeon® E5-2600 v3 processors, eight DIMM slots of HP DDR4 SmartMemory and improved ProLiant Gen9 management capabilities to meet your essential performance and manageability requirements.
Affordable design for service provider's storage capacity‑intensive workloads
Chances are good that your storage needs are growing exponentially, due to widespread use of photos, videos, email, and emerging trends around Social Media. To stay competitive, service providers need tiered storage with scale-out capabilities for your active and passive data sets.
With support for up to 12 LFF HP SmartDrives, six PCI Express (PCIe) 3.0 slots, up to two Intel Xeon E5-2600 v3 processors, and eight DDR4 DIMM slots, the HP ProLiant DL80 Gen9 Server offers a customizable solution for your data back-up and archive applications and other cold storage requirements. Its cost-optimized and energy-efficient design contains 92 percent 80 PLUS Gold-efficient power supplies, HP Extended Ambient Operating Support (ASHRAE A3 compliance), and high efficiency processor options, which provide necessary scale-out capabilities. This allows you to easily expand your IT infrastructure as data grows. Improved ProLiant Gen9 manageability innovations—like HP iLO federation, RESTful interface tool, and HP OneView—help you maintain and manage your IT infrastructure efficiently, even at scale.
HPE ProLiant DL80 Gen9 Server Technical Specifications
| Feature | Specification |
| --- | --- |
| Compute | Up to two Intel Xeon E5-2600 v3 Series; 4/6/8/10/12 cores PCIe 3.0; up to six available slots |
| Memory | HP SmartMemory (8) DDR4; up to 2,133 MHz (256 GB max) |
| Storage | HP Dynamic Smart Array B140i, optional HP Smart Array Controllers, and HP Smart host bus adapters (HBAs) via PCIe stand-up cards |
| HP SmartDrives | 12 LFF max, HDD/SSD |
| Networking | 2 x 1GbE embedded Ethernet adapter with optional FlexibleLOM slot on riser |
| VGA/serial/USB ports/SD | One rear VGA or serial, three USB 3.0, one USB 2.0, one microSD |
| System ROM | UEFI and Legacy BIOS |
| Converged management | HP OneView with HP iLO Advanced |
| Support management | HP Insight Online with enhanced mobile application |
| Embedded management | HP iLO 4, HP Intelligent Provisioning, HP System Update Manager (SUM), HP RESTful Interface Tool, and HP Scripting Tools for Microsoft® Windows Server® PowerShell |
| Power and cooling | Up to 92 percent efficient (Gold), 550 W multi-output, 800 W RPS/900 W non-RPS |
| Industry compliance | ASHRAE A3, lower idle power |
| Form factor/Chassis depth | Rack (2U) 23.9" (LFF) |
| Serviceability—Easy Install rails | Standard |
| Warranty (parts/labor/onsite) | 1/1/1 |
The Nexstor Approach
For over 15 years Nexstor has architected, implemented and supported best of breed data platforms which house the critical information that powers your business. 
Other products from this vendor
Hewlett Packard
HP is a technology solutions provider to consumers, businesses and institutions globally. The company's offerings span IT infrastructure, personal computing and access devices, global services and imaging and printing for consumers, enterprises and small and medium businesses.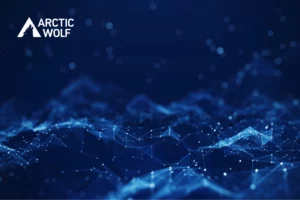 Arctic Wolf Click here to read the full case study. The Challenge Nexstor observed changes in demand from ...