HPE Nimble Storage CS1000 Hybrid Dual Controller
The HPE Nimble Storage Adaptive Flash Arrays are like having two flash arrays in one. The array is truly adaptive – designed for both primary and secondary flash workloads. It is a hybrid flash array for mixed, primary workloads where cost-efficient flash performance is important. It can also serve as a secondary flash array for backup and disaster recover (DR) while allowing you to put your backup data to work.
The flash-enhanced architecture is combined with HPE InfoSight predictive analytics for fast, reliable access to data and 99.9999% guaranteed availability. Radically simple to deploy and use, the arrays are cloud-ready – providing data mobility to the cloud through HPE Cloud Volumes. 
HPE Nimble Storage CS1000 Hybrid Dual Controller Technical Specifications
Feature
Specification
What's new

Inline variable block deduplication and compression for increased data reduction.
Performance up to 65% or more faster than previous HPE Nimble Storage Adaptive arrays.
Up to 200% or more price-performance improvement than previous HPE Nimble Storage Adaptive Flash arrays.
Secondary flash storage functionality for backup and disaster recovery (DR) workloads.

Capacity

Up to 1,218 TB Raw
Up to 982 TB Usable
Up to 1,964 TB Effective (assuming two to one data reduction ratio)
Max capacity with expansion

Enclosures
(6) Maximum, Expansion Shelves supported
Maximum drives per enclosure

21 HDDs (11 HDDs for HF20H) and Flash Cache per HF-Series base array
plus HF-Series Expansion Shelf.

Host interface

Onboard 1 GbE/10GbE iSCSI (4) Ports and
Optional 1 GbE iSCSI (8) Ports or
10 GbE iSCSI (8) Ports or
16 Gb/8 Gb Fibre Channel (8) Ports
Depending on configuration

Storage controller
Redundant storage controllers
Availability features
Triple+ Parity RAID for data protection (Triple drive parity plus intra-drive parity). 99.9999% guaranteed availability. Redundant HW/SW design - no single points of failure
Compatible operating systems

Microsoft Windows® Server
VMware ESXi®
SUSE® Linux Enterprise Server (SLES)
Red Hat® Enterprise Linux (RHEL)
Ubuntu Server Edition LTS
Oracle Linux
Oracle Solaris®
Citrix® XenServer®
IBM AIX, HP-UX
For the latest information on supported operating systems refer to Single Point of Connectivity Knowledge (SPOCK) for HPE Storage Products (SPOCK): https://www.hpe.com/storage/spock

Product dimensions (H x W x D)
6.92 x 17.3 x 35 in
Weight
105 lbs
The Nexstor Approach
For over 15 years Nexstor has architected, implemented and supported best of breed data platforms which house the critical information that powers your business. 
Other products from this vendor
Hewlett Packard
HPE is a technology solutions provider to consumers, businesses and institutions globally. The company's offerings span IT infrastructure, personal computing and access devices, global services and imaging and printing for consumers, enterprises and small and medium businesses. More: www.hpe.com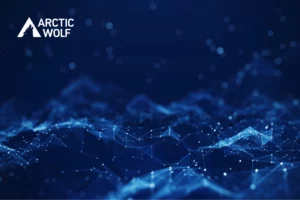 Arctic Wolf Click here to read the full case study. The Challenge Nexstor observed changes in demand from ...