Cisco Nexus 56128P
The Cisco Nexus 56128P is designed to deliver high-density top-of-rack (ToR) Layer 2 and Layer 3, 10 Gigabit Ethernet with unified ports in compact one and two-rack-unit form factors.
Up to 96 10GE ports (of which 48 are UP) and 8 true 40GE QSFP ports.
Hardware based VXLAN (L2, L3, Gateway) and NVGRE capable
Up to 1152 ports in a single management domain via Cisco FEX architecture
The Cisco Nexus 5000 Series includes Cisco Nexus 5500 and 5600 platforms as part of the Cisco Unified Fabric portfolio.
Download Data Sheet Request a quote
Cisco Nexus 56128P Features
Performance
Cisco Nexus 5672UP: Layer 2 and 3 hardware forwarding at 1.44 Tbps, 1071 Mpps (64 byte packets)
Cisco Nexus 56128P: Layer 2 and 3 hardware forwarding at 2.56 Tbps, 1904 Mpps (64 byte packets)
Support for up to 256,000 combined entries of MAC addresses and ARP entries
Low-latency of approximately 1 microsecond using cut-through forwarding for predictable, consistent traffic latency regardless of packet size, traffic pattern, or features enabled on 40 and 10 Gigabit Ethernet interfaces
25-MB buffer per 12x 10 Gigabit Ethernet SFP+ interfaces
Line-rate traffic throughput on all ports in layer 2 and layer 3 mode
High Scalability and Performance
The Cisco 56128P switch is designed to meet the scaling demands of traditional and cloud deployments
Up to 96 10GE ports (of which 48 are UP) and 8 true 40GE QSFP ports.
Hardware based VXLAN (L2, L3, Gateway) and NVGRE capable
Up to 1152 ports in a single management domain via Cisco FEX architecture
Large table sizes and buffers with 1 us latency
Operational Efficiency
The Cisco 56128P switch delivers ease of operations via single point of management and programmability:
Advanced analytics tool kit with latency and buffer monitoring
Single point of management with Cisco FEX Architecture
Programmability - Python scripting, TCL scripting, the Cisco One Platform Kit, OnePK and Openflow.
Architectural Flexibility
The Cisco 56128P switch provides deployment flexibility for varying customer needs:
LAN/SAN Convergence
Supports Dynamic Fabric Automation (DFA) for simplified virtualized and cloud deployments
FabricPath support for scalable layer 2 networks
Features
ARP support, Access Control List (ACL) support, Bidirectional Forwarding Detection (BFD), Broadcast Storm Control, Call Home function support, Class of Service (CoS), DHCP support, Data Center Bridging Exchange (DCBX) support, Dynamic ARP Inspection (DAI), Equal-Cost Multipath (ECMP), FCoE forwarding, Hot Standby Router Protocol (HSRP) support, IPv4 support, IPv6 support, Jumbo Frames support, Link Aggregation Control Protocol (LACP), Management Information Base (MIB), Multicast Source Discovery Protocol (MSDP), Multicast Storm Control, Multicast VLAN Registration (MVR), Multiple Spanning Tree Protocol (MSTP) support, Per-VLAN Rapid Spanning Tree (PVRST), Quality of Service (QoS), Registered State Change Notification (RSCN) support, STP PortFast, RADIUS support, STP Root Guard, SNMP support, Syslog support, SSH support, Transparent (N_Port ID Virtualization - NPIV) mode support, Unicast Reverse Path Forwarding (URPF), Unicast Storm Control, VLAN support, VPN support, Virtual PortChannel (vPC) technology, Virtual Routing and Forwarding (VRF), Weighted Round Robin (WRR) queuing, redundant hot swappable fans, Virtual Route Redundancy Protocol (VRRP) support, layer 3 switching, port air intake, port exhaust, routing, static routing
Cisco Nexus 56128P Technical Specifications
Feature

Specification

Subtype
10 Gigabit Ethernet
Ports
48 x 1 Gigabit / 10 Gigabit SFP+ + 4 x 40Gb Ethernet / FCoE QSFP+ (breakout compatible)
Capacity

ARP entries: 256000
Virtual interfaces (VLANs): 4096
ACL entries: 4000
Multiple Spanning Tree Protocol instances: 64
Host table entries (IPv4): 32000
Host table entries (IPv6): 8000
Multicast entries (IPv4): 8000
IGMP snooping entries: 8000
Virtual Routing and Forwarding (VRF) entries: 4000
Equal-Cost Multipathing (ECMP) ways: 64

Jumbo Frame Support
9216 bytes
Performance
Forwarding performance: 2.56 Tbps
Authentication Method
MS-CHAP, RADIUS, Secure Shell (SSH), TACACS+
MAC Address Table Size
256K entries
Authentication Method
Secure Shell (SSH), RADIUS, TACACS+, MS-CHAP
Status Indicators
Port status
Encryption Algorithm
AES
Routing Protocol
IS-IS, RIP-2, BGP, EIGRP, HSRP, IGMP, VRRP, OSPFv2, PIM-SM, EIGRP for IPv6, OSPF for IPv6, static IPv4 routing, static IPv6 routing, ECMP, policy-based routing (PBR), Bidirectional Forwarding Detection (BFD), BGP for IPv6
Manufacturer
Cisco
The Nexstor Approach
For over 15 years Nexstor has architected, implemented and supported best of breed data platforms which house the critical information that powers your business. 
Other products from this vendor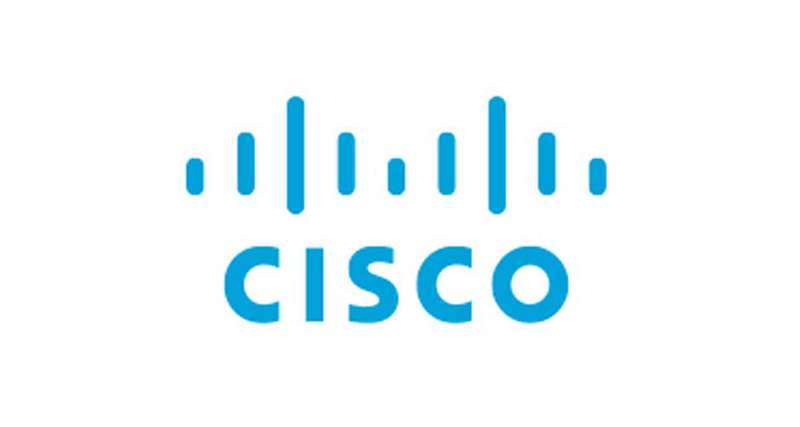 Cisco
Cisco Systems, Inc. is the worldwide leader in networking for the Internet. Today, networks are an essential part of business, education, government and home communications, and Cisco Internet Protocol-based (IP) networking solutions are the foundation of these networks. Cisco hardware, software, and service offerings are used to create Internet solutions that allow individuals, companies, and countries to increase productivity, improve customer satisfaction and strengthen competitive advantage.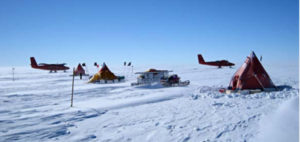 Click here to read the full case study. The Customer Formed in 1962, the British Antarctic Survey is ...