Nexsan E48
The Nexsan E48 is highly flexible supporting multiple drive types and protocols for administrators needing a single system to support varying workloads. SATA/SAS/SSD can be used together to support both capacity and performance driven applications.
192TB in 4U (E48)
Combine SAS, SATA and SSD in the same system
Choose from 1Gb or 10Gb iSCSI, 8Gb Fibre Channel and 24Gb SASx4 I/O options
I/O ports include 8Gb FC, 1Gb or 10Gb iSCSI, or 24Gb SASX4. With dual raid engines per controller, the E-Series delivers blazing wire-speed throughput, high IOPS, and array-based snapshots and asynchronous replication.
Download Data Sheet Request a quote
Nexsan E48 Features
Active Drawer Technology
 No system downtime - Allows for easy, hot-swappable drive management
Drives remain active when drawer is open
Increased reliability and reduced external wire management
Cool Drive Technology
Optimizes air flow and component cooling
 Increases product reliability by reducing component temperatures
System redundancy ensures adequate cooling even if a fan fails
Variable speed fans with temperature sensors
Anti-Vibration Design
Reduces vibration to improve system performance and reliability
Drives mounted counter-rotating
Thick plates in chassis eliminate vibrations
Anti-vibration fan mounts
Automaid
Up to 87% energy savings and lowers your cooling needs
Ideal for backup to disk or bulk storage scenarios
Configurable on a per-disk set basis
Easy to set up and maintain via GUI
Can improve drive reliability by reducing power-on-hours
Advanced Controller
Dedicated hardware engine accelerates RAID parity generation
Up to 2x the sequential write performance over the prior generation
E-Series systems.
wData protection maintained even through power outage via onboard
flash-based emergency backup storage
Power-controlled riser card enables data offload from DIMM to
controller flash
Nexsan E48 Technical Specifications
Feature
Specification
Reliability
featuring Anti-vibration design and Cool Drive Technology™
Availability
using Active Drawer Technology™ and redundant hot-swappable active components
Density
up to 60 drives in 4U
High Performance
utilizes Imation's latest multi-RAID engine controller technology
Energy Efficient
delivering up to 87% reduction in power while lowering your cooling needs through the use of AutoMAID™
Management
Enterprise Manager 2014 R1 and FluidFS v3 CLI
Flexible Connectivity
connecting via SAS, Fibre Channel or iSCSI
Easy to Manage
remotely managing one or many systems within a single, intuitive GUI.
E-SERIES V MODEL AVAILABILITY
E-Series V is offered in four core configurations with available expansion units:
• E60VT (360 TB in 4U)
• E48VT (288 TB in 4U)
• E32V (38.4TB in 2U, 2.5" drives only)
• E18V (108 TB in 2U)
The Nexstor Approach
For over 15 years Nexstor has architected, implemented and supported best of breed data platforms which house the critical information that powers your business. 
Other products from this vendor
Nexsan
Nexsan's portfolio features solid-state optimised unified hybrid storage systems, secure automated archive solutions and high-density enterprise storage arrays. Nexsan solutions are ideal for mission-critical IT applications such as virtualization, cloud, databases, and collaboration; and energy efficient, high-density storage for backup and archiving. More: www.nexsan.com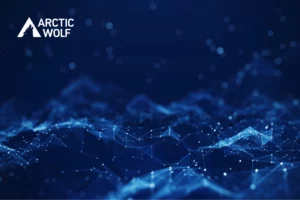 Arctic Wolf Click here to read the full case study. The Challenge Nexstor observed changes in demand from ...