EMC Isilon X210
Use EMC Isilon X200 Storage Consolidation Solution Bundles to consolidate your file-based, unstructured data environment.
Increases efficiency with a modular design and single volume architecture
Scales easily: deploy in 10 minutes; add a node in 60 seconds
Adds extra performance with optional solid state drive (SSD) and system ECC memory
With these Isilon X-Series scale-out NAS solutions, lower costs, easier management, and a flexible, clustered storage infrastructure are yours. Speed access to data for workloads such as file shares, home directories, and a wide range of applications.
EMC Isilon x210 Features
The Dell EMC Isilon X-Series, powered by the Isilon OneFS operating system, uses a highly versatile yet simple scale-out storage
architecture to speed access to massive amounts of data, while dramatically reducing cost and complexity. The Isilon X-Series is
comprised of two product lines — the Isilon X210, a 2U platform, and the Isilon X410, a 4U platform. The Isilon X-Series is highly flexible and strikes the balance between large capacity and high-performance storage. The X-Series is an ideal solution for highthroughput and high-concurrency applications. With SSD technology for file system metadata and file-based storage workflows, the Isilon X-Series also accelerates namespace-intensive operations.
Agility
The Isilon X-Series scales from a few terabytes (TB) up to 20 petabytes (PB) and up to 200 gigabytes per second (GB/s) of
throughput within a single cluster.1 When needed, you can scale capacity and performance by adding a node in about a minute.
Simplicity
With its modular architecture, the Isilon X-Series makes deployment and management simple. Once racked, an X-Series
cluster can be brought online in about 10 minutes. With a single pool of storage with a global namespace, an X-Series cluster
eliminates the need to support multiple volumes and simplifies management.
Efficiency
With Isilon, you can achieve highly efficient utilization rates—up to 80 percent compared to about 50 percent for traditional
storage. Isilon's SmartDedupe data deduplication option allows you to further reduce your storage requirements by up to 30 percent. This translates into lower acquisition and operating costs.
Security
With optional FIPS 140-2 level 2 self-encrypting drives, the X-Series platform allows you to meet regulatory and compliance
needs for securing data at rest without sacrificing performance or usability.
EMC Isilon X210 Technical Specifications
Feature
Specification
Number of Nodes
3-144
Capacity
18 TB to 6.9 PB
Memory
72 GB to 6.9 TB
Rack Units
6-288
Scale out architecture
Truly distributed, fully symmetric clustered architecture that combines modular storage nodes with
Isilon data and storage management software
Modular design
Self-contained nodes include server, software, and disks in your choice of 2U or 4U rack-mountable
nodes
Operating system
Isilon OneFS distributed file system: creates a cluster with a single file system and single global
namespace; fully journaled, fully distributed, globally coherent write/read cache
High availability
No single point of failure; self-healing design protects against disk or node failure; includes back-end
intra-cluster failover
Scalability
Scales from 3 to 144 nodes in a single cluster with up to 20.7 PB capacity and 200 GB/s concurrent
throughput; add a node to scale performance and capacity in 60 seconds
Data protection
FlexProtect™ file-level striping with support for N+1 through N+4 and mirroring data protection
schemes
Date replication
SyncIQ® fast and flexible file-based asynchronous replication
Data retention
SmartLock® policy-based retention and protection against accidental deletion
Data encryption option
FIPS 140-2 level 2 validated self-encrypting drives (SEDs) with unique AES-256 bit strength keys
assigned to each drive
Security
File system audit capability to improve security and control of your storage infrastructure and address
regulatory compliance requirements
Efficiency
SmartDedupe data deduplication option, which can reduce storage requirements by up to 35 percent
Protocol support
NFSv3, NFSv4, NFS Kerberized sessions (UDP or TCP), SMB1 (CIFS), SMB2, SMB3 Multichannel,
HTTP, FTP, NDMP, SNMP, LDAP, HDFS, ADS, NIS reads/writes
Client support
Microsoft® Windows®, Linux, UNIX®, Apple® Macintosh®
Software compatability
Compatible with all Isilon licensable software including: CloudPools™, SyncIQ, SnapshotIQ™,
SmartConnect™, SmartDedupe, SmartQuotas™, SmartPools®, InsightIQ™, and Aspera for Isilon
The Nexstor Approach
For over 15 years Nexstor has architected, implemented and supported best of breed data platforms which house the critical information that powers your business. 
Other products from this vendor
EMC
EMC is a global leader in enabling businesses and service providers to transform their operations and deliver information technology as a service (ITaaS). Fundamental to this transformation is cloud computing. Through innovative products and services, EMC accelerates the journey to cloud computing, helping IT departments to store, manage, protect and analyze their most valuable asset — information.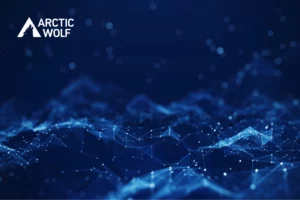 Arctic Wolf Click here to read the full case study. The Challenge Nexstor observed changes in demand from ...