EMC VNXe3300
The EMC VNXe3300 is an affordable unified storage platform with solution-focused software that's easy to manage, provision, and protect.
Intuitive: The VNXe Series enables network-attached storage (NAS) or storage area network (SAN) setup in 15 minutes with an intuitive configuration wizard. Get help anywhere with integrated online support and chat features.
Optimised: Deploy applications faster and manage them easier than ever with deep VMware and Microsoft integration. Boot 100 virtual desktops in less than three minutes.
Unified: Use a single platform for file and block data services with Ethernet and Fibre Channel connectivity. Data efficiency services reduce your capacity requirements up to 50 percent.

The EMC VNXe3300 is a simple, efficient and protected unified storage platform sytem at an affordable price.
EMC VNXe3300 Features
With scalability from six up to 120 disk drives and 240 terabytes of capacity, the VNXe3300 is ready to meet the needs of growing organisations with increasingly complex storage requirements. EMC VNXe3300 is an ideal platform for business with physical server infrastructure, as well as those making the move to server virtualisation to drive consolidation and greater efficiency.

Optimized: Add any required mix of performance SAS, NL-SAS, or Flash drives to meet capacity and performance needs.
Unified: Add storage that can be shared by SAN for applications and NAS for CIFS or NFS shares.

Flexible: Efficiently expand your array – adding both performance and capacity per your business needs – by mixing and matching drive types within the same enclosure.
Small Footprint: Select from 2.5" and 3.5" disk drives and enclosures to match your needs for high performance, I/O density, and high capacity in the smallest system footprint.
EMC VNXe3300 Technical Specifications
| Feature | Specification |
| --- | --- |
| Min/Max drives | 6 to 150 |
| Drive enclosure options | 15x3.5" Flash/SAS drives (3U) or 25x2.5" Flash/SAS drives (3U) |
| CPU/Memory per controller | 1 x Xeon Quad core/12 GB |
| Base 1 GB/s IP Ports per controller | 4 |
| Max flex IO modules per controller | 2 |
| Raid options | 10/5/6 |
| Management ports | 2 x 10/100/1000 GbE |
| Supported LUNs | Up to 512 |
| Maximum LUN size | 2 TB |
| Maximum file system size | 16 TB |
| Total raw capacity | 135 TB |
| Maximum file systems | 512 |
The Nexstor Approach
For over 15 years Nexstor has architected, implemented and supported best of breed data platforms which house the critical information that powers your business. 
Other products from this vendor
EMC
EMC is a global leader in enabling businesses and service providers to transform their operations and deliver information technology as a service (ITaaS). Fundamental to this transformation is cloud computing. Through innovative products and services, EMC accelerates the journey to cloud computing, helping IT departments to store, manage, protect and analyze their most valuable asset — information.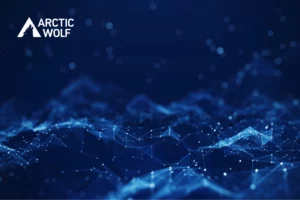 Arctic Wolf Click here to read the full case study. The Challenge Nexstor observed changes in demand from ...