HPE Nimble Storage AF20 All Flash Dual Controller
HPE Nimble Storage All Flash Arrays combine a flash-efficient architecture with HPE InfoSight predictive analytics to achieve fast, reliable access to data and 99.9999% guaranteed availability. Radically simple to deploy and use, the arrays are cloud-ready, providing data mobility to the cloud through HPE Cloud Volumes.
HPE Nimble Storage AF20 All Flash Dual Controller Features
Your storage investment made today will support you well into the future, thanks to our technology and business-model innovations. HPE Nimble Storage All Flash Arrays include all-inclusive licensing, easy upgrades, and flexible payment options – while also being future-proofed for new technologies, such as NVMe and SCM.
What's new?
Performance is up to 65% faster and twice the scalability of previous HPE Nimble Storage All Flash Arrays
Cost-effective entry-level all-flash array.
HPE Store More Guarantee delivers more effective capacity per terabyte of raw flash than competitive all-flash arrays.
Future-proofed for NVMe and SCM based on our timeless storage.
Technical Specifications
Predictive Analytics
HPE Nimble Storage All Flash Arrays automatically predict and resolve 86% of problems before you even know there is an issue.It transforms the support experience through cloud-based predictive analytics and Level 3-only support. Holistic view across the infrastructure stack to resolve problems beyond just storage. It simplifies planning with prescriptive forecasts into capacity, performance, and bandwidth requirements. It makes infrastructure smarter and more reliable by learning from the installed base.
Radical Simplicity
HPE Nimble Storage All Flash Arrays are simple to deploy use, and manage. This product is cloud-ready and deploys flash on-premises or in the cloud with common data services and mobility between all-flash, adaptive flash, and HPE Cloud Volumes.
HPE Nimble Storage All Flash Arrays are future-proofed for NVMe and SCM. The offering comes with a satisfaction guarantee, all-inclusive software licensing, flat support pricing, replacing all the hardware for upgrades, and an option to receive a free faster controller upgrade after three years. It's radically easy to integrate with many ecosystems and has a deep integration with VMware®, Microsoft® applications, Oracle, Veeam, and others.
Fast and reliable
HPE Nimble Storage All Flash Arrays are scale-to-fit. They scale-up performance and capacity independently and non-disruptively; and scale out to four arrays managed as one for increased flexibility. Up to 5X or more data reduction from variable block inline deduplication and compression. Backup and disaster recovery (DR) from all-flash to adaptive flash arrays at one third the cost. Data reduction, snapshots, and Triple+ Parity RAID with no performance impact. Sub-millisecond response time for performance-sensitive enterprise workloads.
Absolute Resiliency
HPE Nimble Storage All Flash Arrays has 99.9999% guaranteed availability. Triple+ Parity RAID can handle three simultaneous drive failures and provides additional protection through intra-drive parity. App-granular, FIPS-certified encryption provides data-at-rest and over-the-wire protection. Data shredding is built-in. Native application-consistent snapshots and replication, as well as integration with leading backup software.
HPE Nimble Storage AF20 All Flash Dual Controller Technical Specifications
Feature
Specification
Capacity
Up to 46 TB raw, 168 TB effective capacity
Drive description
SATA SSDs: 240 GB, 480 GB, 960 GB, 1.92 TB, 3.84 TB
Enclosures
All-flash chassis with up to one all-flash expansion shelf
Maximum drives per enclosure
48
Host interface
Each array controller has 2 x 10GbE ports built in. Optional ports are 1GbaseT, 10GbaseT, or 10GbE SFP+, or 8/16G Fibre Channel.
Storage controller
Redundant storage controllers
Availability features
Triple+ Parity RAID for data protection (triple drive and intra-drive parity), 99.9999% guaranteed availability, redundant Hardware/software design, no single-points-of-failure.
Compatible operating systems

Microsoft Windows® Server®
VMware® ESXi™
SUSE® Linux® Enterprise Server (SLES)
Red Hat® Enterprise Linux (RHEL)
Ubuntu Server Edition LTS
Oracle Linux
Oracle Solaris
Citrix® XenServer
IBM AIX, HP-UX

For the latest information on supported operating systems refer to Single Point of Connectivity Knowledge for HPE Storage Products (SPOCK): https://www.hpe.com/storage/spock

Product dimensions (H x W x D)

6.92 x 17.3 x 35 in

Weight
115 lb (95 lb all-flash shelf)
The Nexstor Approach
For over 15 years Nexstor has architected, implemented and supported best of breed data platforms which house the critical information that powers your business. 
Other products from this vendor
Hewlett Packard
HPE is a technology solutions provider to consumers, businesses and institutions globally. The company's offerings span IT infrastructure, personal computing and access devices, global services and imaging and printing for consumers, enterprises and small and medium businesses. More: www.hpe.com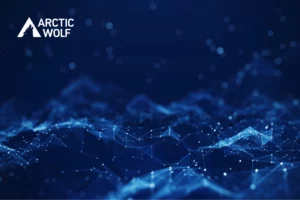 Arctic Wolf Click here to read the full case study. The Challenge Nexstor observed changes in demand from ...