VMware Integrated OpenStack
VMware Integrated OpenStack enables IT administrators to deploy and manage a production grade OpenStack quickly and easily on top of their VMware infrastructure
Free for all vSphere Enterprise Plus Customers  VMware Integrated OpenStack is available for free for all new and existing vSphere Enterprise Plus customers, vSphere with Operations Manager (vSOM) Enterprie Plus customrs, and all vCloud Suite customers. Support for VMware Integrated OpenStack is optional and can be purhcased seperately.
Developer Friendly OpenStack Services and APIs  Deliver OpenStack APIs to your development teams on top of your existing VMware infrastructure.
Reliable Production Grade OpenStack  Deliver OpenStack on VMware's best of breed SDDC infrastructure components including the most trusted hypervisor (VMware vSphere), breakthrough network virtualization platform (VMware NSX) and the industry leader in hyper-converged storage (VMware Virtual SAN).
Available for free for all customers with vSphere Enterprise Plus, vSphere with Operations Management Enterprise Plus or vCloud Suite.
Download Data Sheet Request a quote
The Nexstor Approach
For over 15 years Nexstor has architected, implemented and supported best of breed data platforms which house the critical information that powers your business. 
Other products from this vendor
VMware
NexStor is a VMware VIP Enterprise Partner – VMware software lets you virtualise your computing, storage and networking systems and manage them all centrally.
VMware products provide enterprise-class virtual machines that increase server utilization, performance, and system uptime, reducing the cost and complexity of delivering enterprise services. By leveraging your existing technology, VMware software enables the roll out of new applications with less risk and lower platform costs.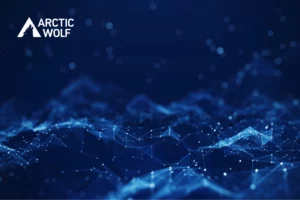 Arctic Wolf Click here to read the full case study. The Challenge Nexstor observed changes in demand from ...