VMware vCentre Converter
VMware vCenter Converter can run on a wide variety of hardware, and supports most commonly used versions of the Microsoft Windows and Linux operating systems. With this robust enterprise class migration tool you can:
Quickly and reliably convert local and remote physical machines into virtual machines without any disruption or downtime.
Complete multiple conversions simultaneously with a centralized management console and an intuitive conversion wizard.
Convert other virtual machine formats such as Microsoft Hyper-V, Microsoft Virtual PC and Microsoft Virtual Server or backup images of physical machines such as Symantec Backup Exec System Recovery or Norton Ghost to VMware virtual machines.
Automate and simplify physical to virtual machine conversions as well as conversions between virtual machine formats with VMware vCenter Converter. Use the intuitive wizard-driven interface of VMware vCenter Converter to transform your physical machines to virtual machines.
The Nexstor Approach
For over 15 years Nexstor has architected, implemented and supported best of breed data platforms which house the critical information that powers your business. 
Other products from this vendor
VMware
NexStor is a VMware VIP Enterprise Partner – VMware software lets you virtualise your computing, storage and networking systems and manage them all centrally.
VMware products provide enterprise-class virtual machines that increase server utilization, performance, and system uptime, reducing the cost and complexity of delivering enterprise services. By leveraging your existing technology, VMware software enables the roll out of new applications with less risk and lower platform costs.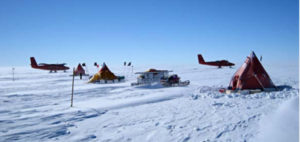 Click here to read the full case study. The Customer Formed in 1962, the British Antarctic Survey is ...