VMware vRealize Log Insight
The VMware vRealize Log Insight delivers real-time log management and log analysis with machine learning-based Intelligent Grouping, high performance search and better troubleshooting across physical, virtual and cloud environments.
With huge amounts of machine data generated in dynamic, virtual and cloud infrastructures on a daily basis, there is an acute need to apply analytics-based technologies to solve IT problems.
Unlike command line-based tools or highly specialised solutions that are only available to the largest of enterprises, vRealize Log Insight's is accessible to everyone.
Get built-in support for your VMware deployments and the predictable, competitive pricing you expect from VMware.
The vRealize Log Insight has a simple, flat pricing model that includes unlimited amounts of data with the license. Unlike other solutions, it does not penalize you if your devices start generating more log data; you do not have to purchase licenses based on peak log volumes and worst-case scenarios.
Download Data Sheet Request a quote
The Nexstor Approach
For over 15 years Nexstor has architected, implemented and supported best of breed data platforms which house the critical information that powers your business. 
Other products from this vendor
VMware
NexStor is a VMware VIP Enterprise Partner – VMware software lets you virtualise your computing, storage and networking systems and manage them all centrally.
VMware products provide enterprise-class virtual machines that increase server utilization, performance, and system uptime, reducing the cost and complexity of delivering enterprise services. By leveraging your existing technology, VMware software enables the roll out of new applications with less risk and lower platform costs.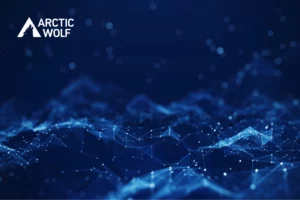 Arctic Wolf Click here to read the full case study. The Challenge Nexstor observed changes in demand from ...