Dell PowerVault MD3460 12GB SAS
The Dell PowerVault MD3460 12Gb SAS array has a 4U form factor that supports more drives than ever before within the MD3 product line, allowing you to save space, power and cooling while maintaining its ease-of-management. It uses 12Gb near-line SAS drives and DAS with dual active/active controllers, with a 60-drive capacity per enclosure. It can support 4GB or 8GB cache per controller.
Up to 2x performance with the new 12Gb SAS array
Options for mix and match of 3.5″, 2.5″, SED or SSD hard drives
Scale up to 180 drives in just 12U, providing up to 720TB of raw capacity
The Dell PowerVault MD3460 12Gb SAS array is an affordable array designed for maximum performance and capacity.
Dell PowerVault MD3460 12GB SAS Features
Get affordable enterprise-level capabilities
PowerVault MD3 SAS arrays come with the following features:
Improved performance:

Get up to 2x performance with the new 12Gb SAS arrays

*

.

Controller options:

Maximize throughput with 16GB

total

*

.

Dynamic Disk Pools (DDP):

Improved DDP functionality that supports 20 disk pools, and can support up to 120 SSDs.

Thin provisioning:

Allocate and consume physical storage capacity as needed in disk pools.

SSD Cache:

Increase execution speed of applications by caching previously read data (available with High Performance tier only).

vStorage APIs for Array Integration (VAAI) support:

Integrate array commands with VMware in the host environment.

Try and buy: Determine which premium features suit your environment with a 90-day trial software license for specific software.
Protect your data
Keep your valuable information safe with these additional PowerVault options:
Remote Replication: Replicate data to any global location that includes mirroring thin provisioned pools.
Snapshots: Easily recover files after accidental deletion or alteration with point-in-time copies of data.
Virtual Disk Copy (VDC): Enable quick and seamless virtual disk relocation and disk-based backup and recovery with a full, replicated copy of source data.
Self-encrypting drives (SEDs): Render data useless to unauthorized users with drive-level encryption, even if the drive has been removed from the enclosure.
Instant Secure Erase: Permanently and securely remove data when SEDs are repurposed or decommissioned.
Spend less managing your data
The PowerVault MD3 SAS series brings affordability to primary storage and allows you to add capacity and software as needed. This design keeps your storage directly attached to your data infrastructure. It is compatible with Microsoft® Hyper-V®, Citrix® XenServer® and VMware® ESX. In addition, the MD-series storage arrays support vSphere® Storage APIs for Storage Awareness (VASA). Simplify physical and virtual resource management with MD Storage Manager and PowerVault VMware vCenter™ Plug-In 5.0.
Dell PowerVault MD3460 12GB SAS Technical Specifications
Feature
Specification
Drives
Dell PowerVault MD3460 12GB SAS
Expansion capabilities
Up to 180 drives using the
MD3060e
Connection
MD32x0: 6Gb SAS — MD34x0: 12Gb SAS
Controllers
Dual
Cache
MD3260: Dual 2GB or 4GB
MD3460: Dual 4GB or 8GB
Maximum cache
MD32x0: 8GB (4GB per controller) — MD34x0: 16GB (8GB per controller)
Maximum host
8
Maximum HA host
4
Form factor
4U rack enclosure
Management
software
MD Storage Manager
Standard features
DDP, thin provisioning, VAAI,
vCenter Plug-in, VASA, SRA,
HPT, SSD cache, SEDs
Optional features
Snapshot, VDC, HDD
expansion option
Server support
Dell PowerEdge™ Servers
OS support
Microsoft® Windows®, VMware®, Microsoft Hyper-V®, Citrix® XenServer®, Red Hat® and SUSE
RAID levels
Support for RAID levels 0, 1, 10, 5, 6; Up to 180/1922
physical disks per group in RAID 0, 10;
Up to 30 physical disks per group in RAID 5, 6; Up to 512 virtual disks; DDP
Physical
dimensions (height
x width x depth)
17.78 cm (7.0") x
48.26 cm (19") x
82.55 cm (19")
Maximum weight
105.24 kg (232 lb)
Power
AC: 1755W
Heat dissipation
(max)
5988 BTU/hr
Voltage
220V AC, auto ranging
Frequency
50/60Hz
Temperature
Operating: 10° to 35°C (50° to 95°F) with a maximum temperature gradation of 10°C per hour
2U arrays (MD3420/MD3400/MD3220/MD3200) support Fresh Air cooling, up to 35°C
Relative
humidity
Operating: 20% to 80% (non-condensing) with a maximum humidity gradation of 10% per hour
Altitude
Operating: -30.5 m to 3000 m (-100 ft to 9,840 ft)
NOTE: For altitudes above 2950 ft, the maximum operating
temperature is derated 1.8°F/1000 ft.
The Nexstor Approach
For over 15 years Nexstor has architected, implemented and supported best of breed data platforms which house the critical information that powers your business. 
Other products from this vendor
Dell EMC
Computer data storage devices, data solutions and backup systems for small businesses from Dell EMC, help you manage data challenges. More: www.dellemc.com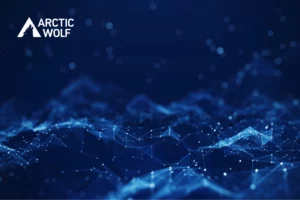 Arctic Wolf Click here to read the full case study. The Challenge Nexstor observed changes in demand from ...