Dell PowerVault NX3230
The Dell PowerVault NX3230 is a network attached storage that effectively manages both file and block data with advanced software for efficient, adaptable data sharing.
The factory-installed Windows® Storage Server 2008 R2 x64 operating system condenses the top file-serving features from Windows® Server 2008 R2 and adds advanced storage management features designed for fast, efficient and reliable file sharing.
Dell PowerVault NX3230 Features
Key Features
Grow your system capacity as you grow your business: Help keep your business running efficiently and productively, now and into the future with the capacity-dense and expandable PowerVault™ NX3200 network attached storage solution (NAS).
Simplify management by letting your storage take care of itself: Manage more with less effort by merging file servers and block storage into one PowerVault NX3200 system.
Enjoy easy integration with simple setup and sophisticated management tools: The PowerVault NX3200 integrates everything you need, right out of the box, to begin sharing information safely and efficiently, without taking the time, money and resources to build a file server from scratch.
Share files and applications in your office
The Dell Storage NX3230 has been designed to meet the needs of customers who prefer a Microsoft® Windows® OS environment. The NX3230 can store up to 120TB with 10TB HDDs in a single 2U chassis. This high-density appliance is ideal for branch offices needing capacity, or as a backup and disaster recovery option. The NX NAS Series provides file shares for centrally storing unstructured data, such as word processing, spreadsheet and presentation files among many users. Dell integrates the established Microsoft Windows Storage Server operating system with the NX NAS appliance. Windows Storage Server 2016 (WSS2016) is designed to improve reliability and performance, and offers quick deployment and easy management.
Put the latest storage technology to work for you
Integrated with WSS2016, the NX3230 is a powerful and affordable storage appliance that allows you to take advantage of the best of both Dell™ PowerEdge™ server hardware and WSS2016 software to provide ease of use across your server and storage platforms with a familiar interface. The factory pre-installs the operating system so that your NX3230 can be up and running more quickly than if you built a file server from scratch.
Small or midsize businesses will find the 2U NAS easy to use. This solutions offers up to 120TB of raw capacity using 10TB NL-SAS drives. You can choose from high-capacity or highperformance SAS, near-line SAS or SATA hard drives. Plus you can manage the appliance from a remote office by leveraging the familiar Microsoft Windows server management interface or Dell's iDRAC8.
Windows Storage Server 2016 features
A new feature in WSS2016 is called Work Folders. This feature allows you to bring-your-own-device (BYOD) so you can access work files from your personal computer or device, while keeping your organization's data safe through centralized controls, encryption and lock screen passwords.
Additionally there are new Microsoft Storage Spaces functions that include storage tiering, SSD write-back cache and faster recovery. An improved Storage Management API adds cluster awareness and remote management for these new Storage Spaces features.
WSS2016 also enhances several of the current WSS2016 features, such as SMB protocol, iSCSI target, DFS replication, and deduplication. Changes to failover clustering and enhanced support for Hyper-V® have made it faster and easier to implement continuous availability.
Dell integrates the best of our PowerEdge servers with Windows' latest Storage Server software designed to improve reliability and performance. WSS2016 has enabled the Server Message Block 3.0 (SMB 3.0) protocol, which can improve performance with multichannel failover and is designed to increase the reliability of application-specific capabilities for Microsoft SQL Server® and Hyper-V. Thin provisioning, deduplication and compression provides additional data management optimization by optimizing capacity allocation on the NAS. For remote offices, the new BranchCache® feature improves branch office connectivity on low-speed, high-latency links
Dell PowerVault NX3230 Technical Specifications
Feature
Specification
Operating system
Microsoft Windows Storage Server 2016 Standard Edition
File access protocols
CIFS, NFS, FTP, SMB3.0, SMB Direct (RDMA)
Block access protocols
Microsoft iSCSI target
Form factor
2U rack-mount system
Processors
Intel® Xeon® E5-2609 v3 1.9GHz, 15M cache, 85W or Intel Xeon E5-2630 v3 2.4GHz, 20M cache, 85W
Numbers of drives
Up to 12 x 3.5" drives for a total of 120TB using 10TB NL-SAS HDDs
External expansion
PowerVault™, PS Series and SC Series controllers and arrays
Chassis dimensions
H: 8.73 cm (3.44 in.) x W: 44.40 cm (17.49 in.) x D (excludes bezel): 68.40 cm (26.92 in.)
Maximum weight: 27.6 kg (60.84 lb)
Power
Redundant and non-redundant hot-plug 750W and 1100W PSU options
Fans
Standard redundant cooling
Availability
Hot-plug hard drives, hot-plug redundant power, hot-plug redundant cooling, ECC memory
Management
Dell OpenManage™ featuring Dell Management Console or Windows Server Management interface iDRAC8 Express or Enterprise
Data protection features
Replication (DFS-R), Snapshots (VSS)
Rack support
ReadyRails™ II sliding rails for tool-less mounting in 4-post racks with square or unthreaded round holes or tooled
mounting in 4-post threaded hole racks, with support for optional toolless cable management arm
Slots
Six PCIe 3.0 slots (four with x16 bandwidth and two with x8 bandwidth)
The Nexstor Approach
For over 15 years Nexstor has architected, implemented and supported best of breed data platforms which house the critical information that powers your business. 
Other products from this vendor
Dell EMC
Computer data storage devices, data solutions and backup systems for small businesses from Dell EMC, help you manage data challenges. More: www.dellemc.com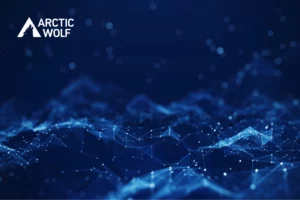 Arctic Wolf Click here to read the full case study. The Challenge Nexstor observed changes in demand from ...